SSP-G GY6 180cc Power Kit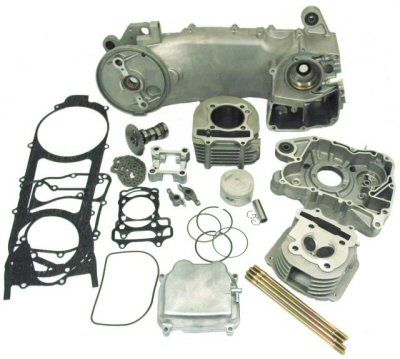 SSP-G GY6 180cc Power Kit
SSP-G GY6 180cc Power Kit
SSP-G 180cc Big Bore Power Kit for 150cc and 125cc 4-stroke GY6 Engines.

This complete Power Pack comes with a 63mm bored out Cylinder and matching Machined out Crankcase with all of the oil seals installed. This means there is no machining required unlike all other kits on the market.


Includes the following: 63mm cylinder, piston, rings, pin, clips, Super HP 2-valve head, engine cover valve dogs, valve dogs seat, timing gear, 4x cylinder mounting studs, complete gasket set, bushings for right-hand and left-hand cases, and some bearings.

Cylinder Bore: 63mm
Overall Left Crankcase Length: 20 inches
Made in Taiwan