Kryptonite RealTime GPS Security & Locating System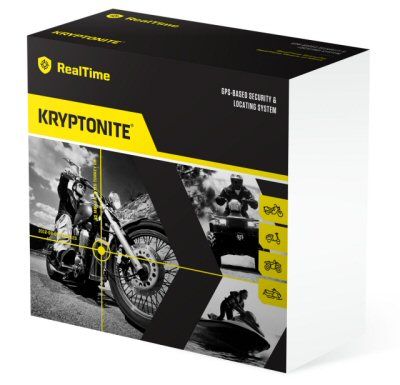 Kryptonite RealTime GPS Security & Locating System
Over 70,000 powersport vehicles are stolen annually in the U.S.. In the event of theft, every second counts and early warning is vital. To provide powersport vehicles with a total vehicle security management solution, Kryptonite has introduced RealTime – a new GPS-based security and locating system.

RealTime allows you to instantly track, locate and recover your powersport vehicle with just a web enabled device such as a smartphone, tablet, etc. You can access location, direction, and speed information on your powersport vehicle from anywhere, 24/7, day or night.

RealTime employs the same satellite technology that is used by most navigation systems. After the quick installation of the RealTime device, a user is provided with an easy to use web-based control panel. The control panel locates your vehicle, providing you with a map and street address. This control panel also offers you the ability to customize numerous features including low battery warning, geofence, and text or email security alerts.